What is Debt To GDP Ratio?
Debt to GDP Ratio is the measurement of a country's National debt in relation to its Gross Domestic Product (GDP). Which simply means comparing how much a country owes to how much it produces. This Comparison usually serves as an indicator for if the Country is able to pay its Debts
Generally, if a nation can keep up interest payments on its debt, it is considered to have a stable economy.
Where a Country defaults on its debt it could trigger a Debt Crisis and send the Country tumbling into Economic Mayhem.
What is the Optimal Debt To GDP Ratio for any Country
According to the World Bank the Optimal Debt to GDP Ratio for any Nation who wishes to avoid Loan Defaults should not exceed 77%. The World Bank found that if the ratio of a country exceeds 77% for an extended period of time, it slows economic growth.
20 Countries with the Highest Debt-To-GDP Ratio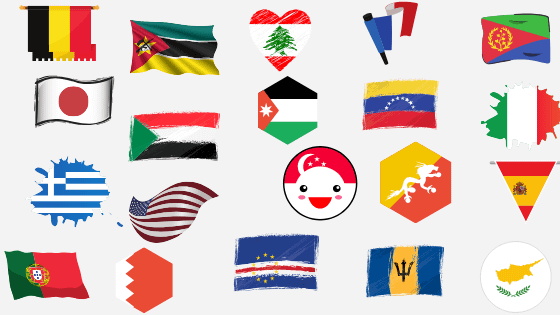 A High Debt-To GDP Ratio is not good because this could trigger defaults in payment, higher interest rates on money borrowed and subsequent inability of the defaulting Nation to borrow again as Creditors would be deterred by the high default risk potential.
The Countries with the Highest Ratios include:
1. JAPAN –Japan is Currently the Country with the Highest Debt to GDP Ratio.
Ratio: 237.54%
Population: 126,561,897
2.VENEZUELA
Ratio: 214.45%
Population: 28,453,722
3.SUDAN
Ratio: 177.87%
Population: 43,616,267
4. GREECE
Ratio: 174.15%
Population: 10,434,262
5. LEBANON
Ratio: 157.81%
Population: 6,832,177
6. ITALY
Ratio: 133.43%
Population: 60,481,475
7. ERITREA
Ratio: 127.34%
Population: 3,535,377
8. CAPE VERDE
Ratio: 125.29%
Population: 554,633
9. MOZAMBIQUE
Ratio: 124.46%
Population: 31,055,066
10. PORTUGAL
Ratio: 119.46%
Population: 10,203,269
11. BARBADOS
Ratio: 117.27%
Population: 287,297
12. SINGAPORE
Ratio: 109.37%
Population: 5,840,062
13. UNITED STATES
Ratio: 106.70%
Population: 330,569,993
14.BHUTAN
Ratio: 103.85%
Population: 769,703
CYPRUS
Ratio: 101.04%
Population: 1,205,397
BAHRAIN
Ratio: 100.19%
Population: 1,687,930
BELGIUM
Ratio: 99.57%
Population: 11,578,400
FRANCE
Ratio: 99.20%
Population: 65,241,454
SPAIN
Ratio: 95.96%
Population: 46,750,767
JORDAN
Ratio: 94.83%
Population: 10,180,449
Feel free to Check out our posts on Countries with Cheapest and Most Expensive Currencies.
Sources