THE FASTEST GROWING ECONOMIES IN THE WORLD TODAY
Which are the Fastest Growing Economies in the world today?
That's a question generally asked when one wants to know which Countries are moving fastest towards Development in the modern world today.
It's easy to assume that the top economies in the world like the United States, China and the United Kingdom are the fastest growing economies today BUT the fact is that as those economies reach the peak of development they tend to slow down.
Hence the fastest growing economies are usually those that are still making strides towards development and they usually happen to be the developing economies coming of age.
The fastest growing economies include:
#1 GUYANA-
Guyana, a small South American Country, is
the fastest growing economy in the world
today.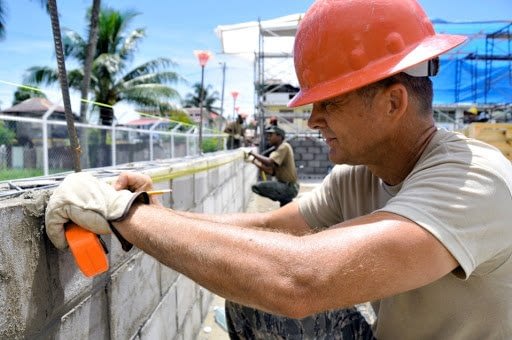 It shares its borders with Venezuela, Suriname and Brazil.
The IMF believes that its GDP is going to grow exponentially because Guyana has the highest amount of oil for each individual person of any country in the world.
Saudi Arabia has approximately 1,900 barrels of offshore reserves per person, Guyana has 3,900 barrels offshore reserves per person.
The commencement of Oil production in 2020 presents an opportunity to scale-up capital and current spending at a measured pace over the medium term to address infrastructure gaps and human development needs
This makes Guyana a future Oil Powerhouse- If the current Oil Crisis passes of course
Population: 785,889
2020 Projected Real GDP % Change: 52.8
Inflation Rate: 1.8
GDP: 3.879 Billion USD
GDP-Per-Capita: 4,979 USD
#2 SOUTH SUDAN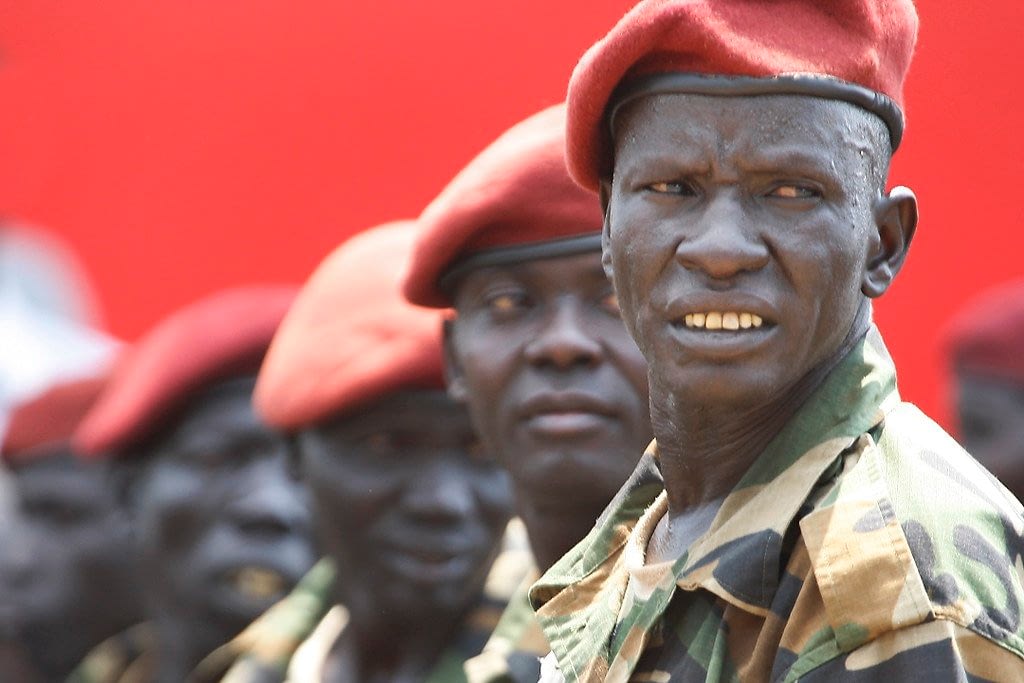 The Republic of South Sudan became the world's newest nation and Africa's 55th country on July 9, 2011. Today, the economy of South Sudan is one of the world's weakest and most underdeveloped which means there is more than enough room for improvement.
South Sudan is one of the most oil-dependent countries in the world, with oil accounting for almost the totality of exports, and more than 40% of its gross domestic product (GDP). Oil production provides the immediate source of growth in South Sudan.
The main challenge the country faces in sustaining its economic growth long term is the need to ensure sustainability of peace and security in the country.
It must be noted that if the South Sudan's Inflation rate continues to increase the country might fall into hyperinflation if its economy suffers any major crisis that pushes it into a great depression like state.
Population: 11,171,053
2020 Projected Real GDP % Change: 4.9
Inflation Rate: 8.1
GDP: 17.83 Billion USD
GDP-Per-Capita: 275.18 USD
#3 BENIN REPUBLIC
Economic growth in Benin continues to rise, as a result of an increase in Public investment from 21% of GDP in 2016 to 29.6% in 2019.
On the supply side, growth is due to the performance of the agricultural sector led by cotton, whose production rose from 269,222 tons in 2016 to 726,831 in 2019
Population: 12,067,378
2020 Projected Real GDP % Change: 4.5
Inflation Rate: -0.8
GDP: 27.7 Billion USD
GDP-Per-Capita: 1,217 USD
#4 RWANDA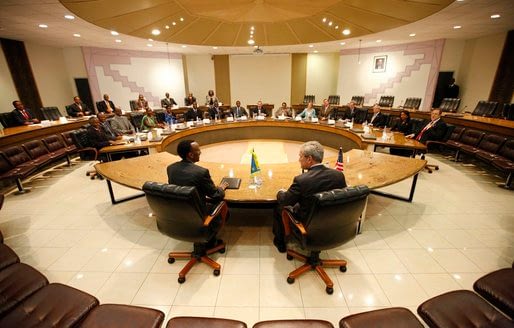 Since the rise of Paul Kagame to power, the Rwandan Political, Social and Economic frame has been stable and its economy has enjoyed an unprecedented rise.
Economic growth exceeded 10% in 2019, driven mostly by large public investments for implementation of the National Strategy of Transformation. Strong growth was expected to continue in 2020.
Rwanda's strong economic growth was accompanied by substantial improvements in living standards, with a two-thirds drop in child mortality and near-universal primary school enrolment.
Population: 12,896,582
2020 Projected Real GDP % Change: 3.5
Inflation Rate: 6.9
GDP: 11.06 Billion USD
GDP-Per-Capita: 873.33 USD
#5 UGANDA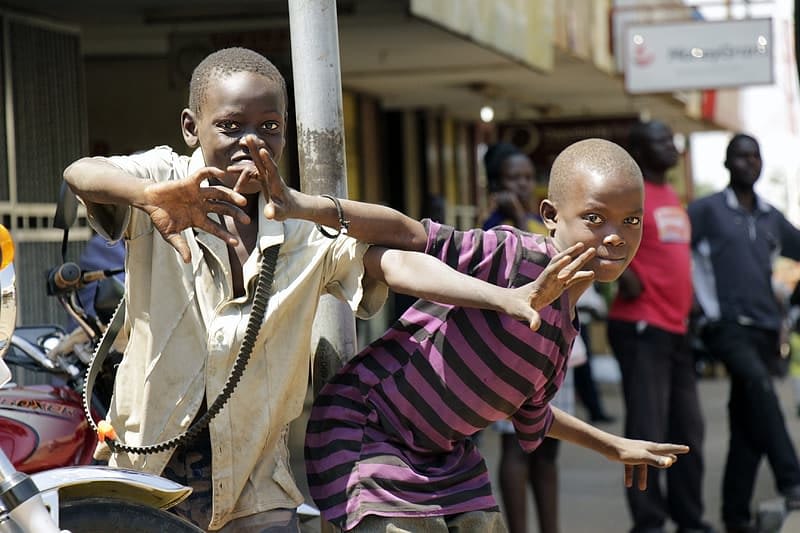 Ugandan economic growth is largely driven by the expansion of services. Services growth averaged 7.6% in 2019, and industrial growth 6.2%, driven by construction and mining.
Agriculture grew at just 3.8%. Retail, construction, and telecommunications were key economic drivers. Inflation is expected to remain below 5%, strengthening the domestic economy.
Despite its fast paced growth more than two-thirds of the working-age population is in agriculture. Four-fifths of workers are own account workers or contributing family workers, with one-fifth in paid employment or themselves employers. Youth unemployment remains a challenge.
Population: 45,488,597
2020 Projected Real GDP % Change: 3.5
Inflation Rate: 3.9
GDP: 33.93 Billion USD
GDP-Per-Capita: 823.11 USD
#6 ETHIOPIA
For much of 2018, Ethiopia was touted as one of the fastest growing economies in the world after miraculously rising from being one of the poorest nations in the World with more than 50% of its population living under the poverty line.
Ethiopia might be the 2nd most populated country in Africa and the most independent African nation in history, however despite its recent accelerated economic growth, it still isn't one of the most powerful countries in Africa.
Ethiopia's economy has achieved robust, broad-based growth averaging 10.3% a year since 2006/07, compared to a regional average of 5.4%.
The fast economic growth, a conducive investment climate, large market size and high-level government commitment towards Foreign Direct Investment (FDI) attraction have contributed to the economic growth of Ethiopia- making the country the second largest recipient of FDI in Africa and one of its richest nations.
Population: 114,470,248
2020 Projected Real GDP % Change: 3.2
Current Inflation Rate: 15.4
GDP: 103.61 Billion USD
GDP-Per-Capita: 1066.2 USD
#7 SENEGAL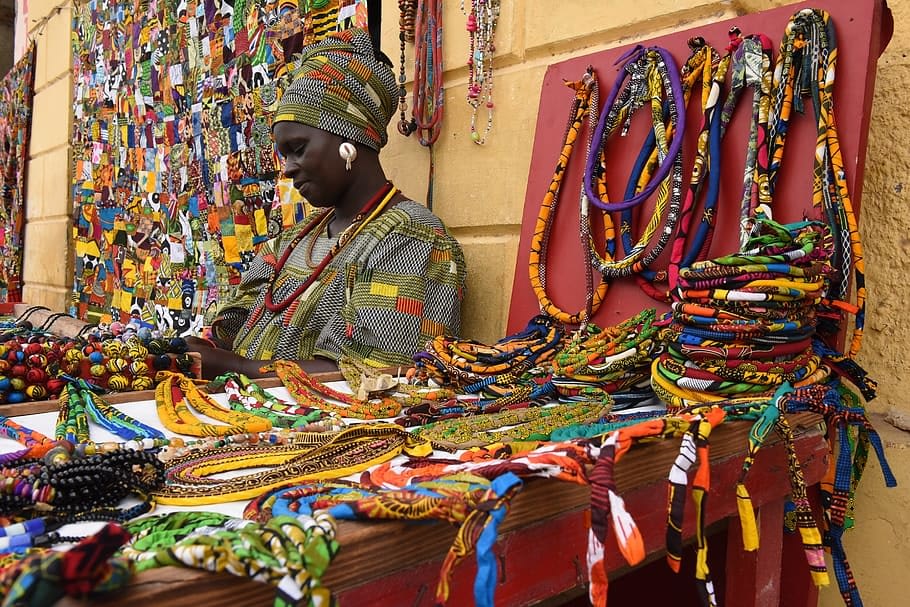 Growth has been high for Senegal, over 6% since 2014, and the forecast remains optimistic, particularly with oil and gas production expected in 2022. Growth accelerated to over 7% in 2017 and is expected to remain over 6% in 2018 and in the following years.
Poverty should begin to fall faster from 34% in 2017 to 31.2% in 2020 and by 2020, the decline in the number of the poor that started in 2016 should accelerate due to agricultural growth.
Under this scenario, poverty reduction in urban areas would be driven by services, remittances, and public construction.
Population: 16,667,338
2020 Projected Real GDP % Change: 3.0
Inflation Rate: 2.0
GDP: 25.77 Billion USD
GDP-Per-Capita: 1494.31 USD
#8 GUINEA
Guinea's economic growth stood at around 10% in 2016 and 2017, before slowing to 5.8% in 2018. The economy is driven by foreign direct investment (FDI) in the mining sector.
The mining industry grew at an annual rate of roughly 50% in 2016 and 2017, while the non-mining sector posted a 5.4% growth rate in 2018, with investment in infrastructure and the expansion of the primary and tertiary sectors remaining strong.
Inflation, which stood at 9.8% in 2018, approached double-digit levels, owing to an increase in fuel prices and electricity rates.
Population: 13,070,911
2020 Projected Real GDP % Change: 2.9
Inflation Rate: 8.5
GDP: 30.7 Billion USD
GDP-Per-Capita: 2310 USD
#9 CÔTE D' IVOIRE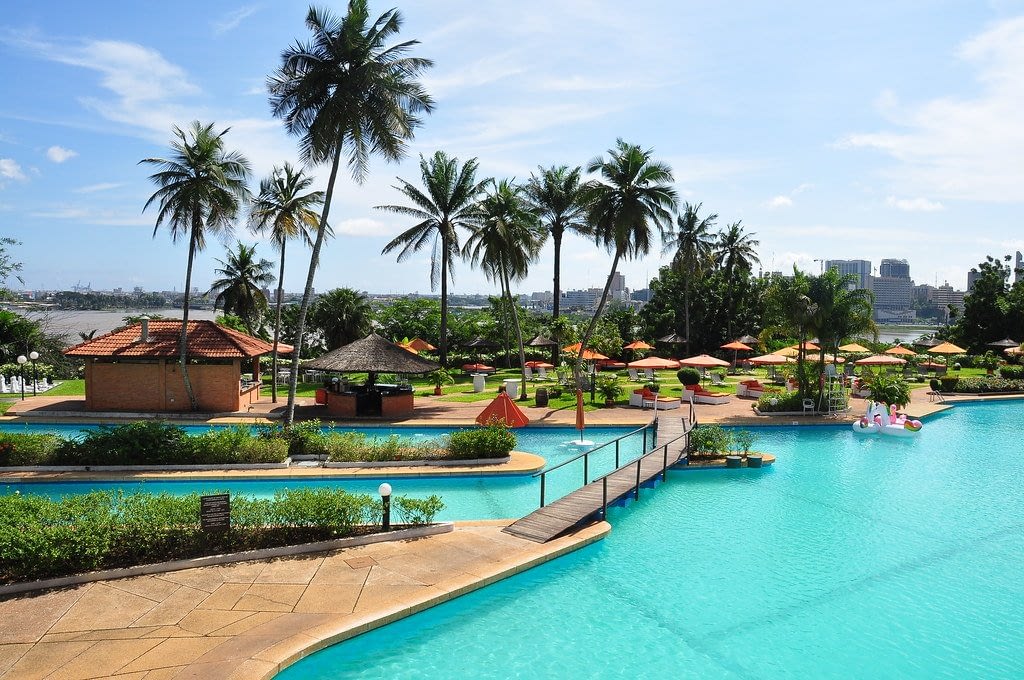 Côte d'Ivoire one of the fastest growing economies in the world. However, the country's GDP growth has gradually declined from 10.1% in 2012 to 7.7% in 2017 and is estimated at 7.4% in 2018.Despite its high economic growth rate the country's poverty rate remains high at 46.3%.
A large part of its economic growth can be attributed to Agriculture,Export crops,Construction and its Service Industry.
Population: 26,265,128
2020 Projected Real GDP % Change: 2.7
Inflation Rate: 1.2
GDP: 163.59 Billion USD
GDP-Per-Capita: 1,793.7 USD
#10 BHUTAN
Bhutan is a small landlocked country nestled deep in the Himalayas between India and China.It is a land characterised by steep mountains and deep valleys, which led to its scattered population settlement patterns.
Bhutan's rapid economic growth over the years has been brought on by hydro power construction and supportive fiscal and monetary policy.
Despite its fast economic growth, the country has one of the highest Debt to GDP Ratios in the world at 103.85%
Population: 770,161
2020 Projected Real GDP % Change: 2.7
Inflation Rate: 3.1
GDP: 8.2 Billion USD
GDP-Per-Capita: 3533.2 USD
#11 VIETNAM
Today, Vietnam's GDP Per Capita stands at about $2,955, although a vast majority of its population still lives in poverty. Vietnam still remains one of the fastest growing economies in the world today.
Population: 97,338,579
2020 Projected Real GDP % Change: 2.7
Inflation Rate: 3.2
GDP: 284.85 Billion USD
GDP-Per-Capita: 2954.64 USD
#12 NEPAL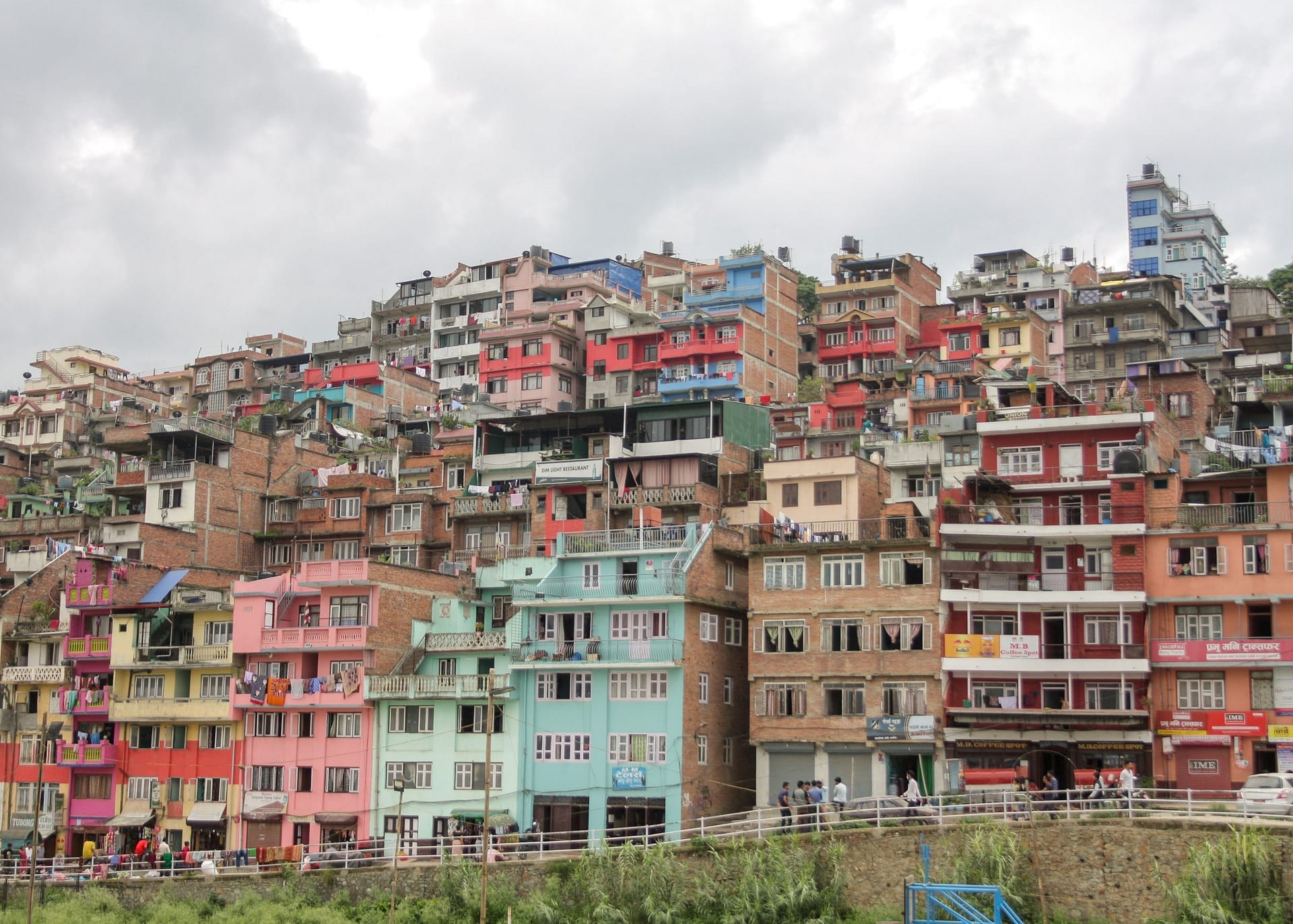 Nepal's service sector accounted for 57% of its economic growth, and the agriculture sector contributed an additional 24 percent. Higher remittance inflows and a surge in tourism translated into higher growth in retail trade, real estate, transport, and hotel and restaurant services.
Higher remittances also supported increased private consumption, while private investment expanded because of regular electricity supply and greater political and policy stability.
Population: 29,052,851
2020 Projected Real GDP % Change: 2.5
Inflation Rate: 6.7
GDP: 33.92 Billion USD
GDP-Per-Capita: 1176.58 USD
#13 GAMBIA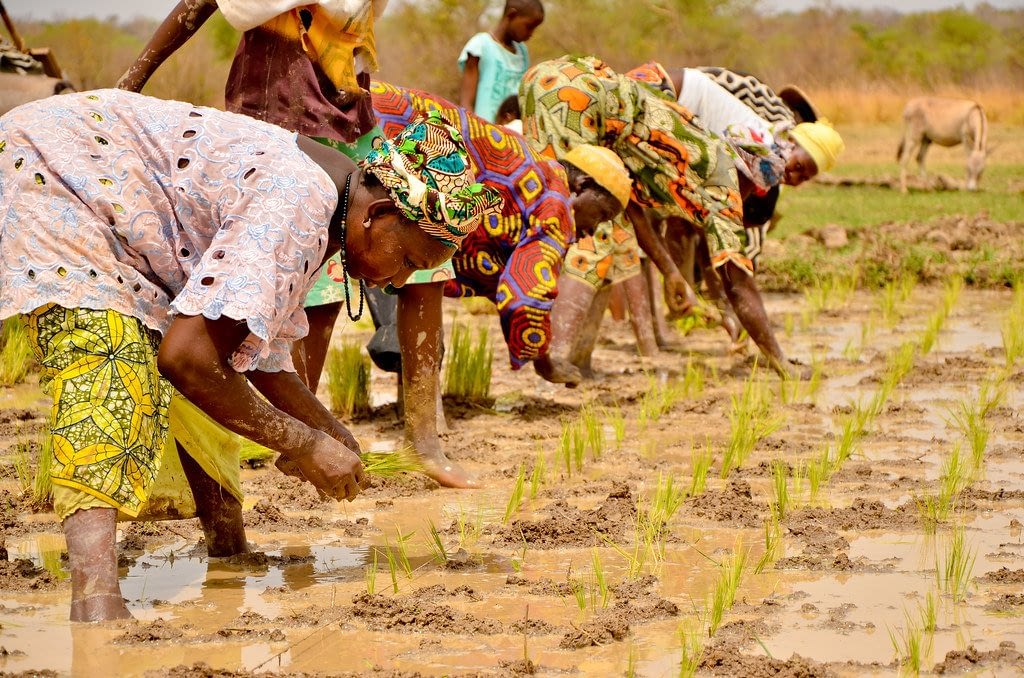 Gambia, a small West African nation has been experiencing steady growth for the past few years as a result of its agricultural sector and tourism.
Aside from a mounting Debt problem the country is expected to continue to make good economic strides.
Population: 2,405,656
2020 Projected Real GDP % Change: 2.5
Inflation Rate: 6.7
GDP: 1.93 Billion USD
GDP-Per-Capita: 795.7 USD
Sources:
Cnbc.com: The IMF thinks this small South American country will see economic growth of 86% next year
International Monetary Fund: IMF Country Information
WorldBank: Countries Economic Analysis
African Development Bank Group Economic Outlook
Worldometer: Population Data
Statista.com: 2020 GDP & GDP Per-Capita Country Data